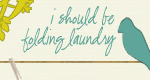 This weeks theme over at
I should be folding laundry
is lines. That's right, lines. And for some reason, in my head, I immediatly start singing the song signs, signs everywhere signs.... Why those things go together, I have no idea. So here are some line photos for you to enjoy!
One of our home improvement projects.

You can see the lines on the runway, just behind the plane.

This is the pedestal from the airport where I sat for hours and hours on Tuesday.

A sink grid.

A different type of line: chairs all lined up in a row.

This is the line the connects the tractor to the pully thing behind it. (I know I am so technical).